By Innovation SA on September 17, 2023 in Office Space
Business space plays a key role in business success, and Saudi Arabia has become one of the main attractions for business owners. Picking out the right area for your business space is an important decision to run a successful business. Saudi Arabia is a vast and diverse country with various regions, so choosing the wrong rent office space can cost your business. For instance, talented employees or clients might deny working with you due to a wrong business location. In this blog, we explore the things while choosing a business office for rent.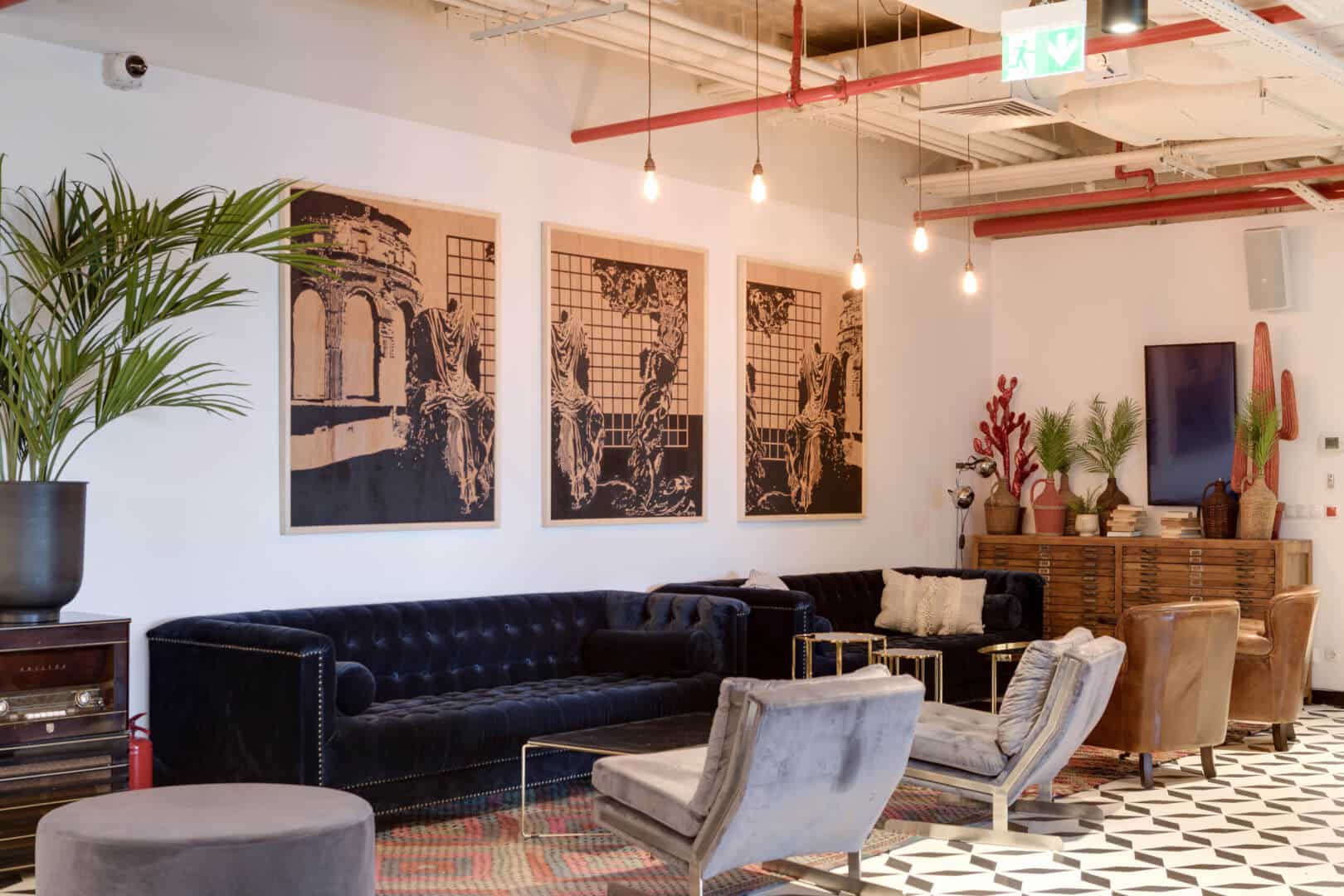 Things to Consider While Deciding the Right Business Area 
Define Your Business Needs
Saudi Arabia is one the growing nations and has become an attractive destination for investors. Before going to other factors for furnished office space for rent, you should define what types of space your business requires, such as its specific requirements and size. It can aid you in choosing the space, infrastructure, and accessibility for your business requirements.
Location
Location is the most crucial factor for any business space, be it real estate, restaurant, or IT office. Having your office space for rent in Saudi Arabia in an ideal place enables the maximum benefits to your business. You should keep in mind that your office space should be convenient for your employees and customers and should allow your business to operate efficiently. Moreover, you should be mindful that your employees should not look for employment due to an odd location. 
Moreover, if you are searching for a shared working space, you should also look for your client and ensure that you can operate there for a long time. Simply put, you can't change office space frequently, so you should ensure that it should be accessible to everyone.
Research the Market
Saudi Arabia is ideal for all types of business, so you should conduct market research to identify the types of businesses that are running in the different regions. Search for a few things that can help you in finding the right location for your business to rent office space. Are there any competitors? Can you compete with them? Are there any quality businesses with good reputations? Identify where your potential customers are located and where the demand for your products or services is highest. Consider the strengths and weaknesses of other competitors and how you can take advantage of this.
Transport and Parking
This is a crucial aspect of choosing the right area for your business. Search for an area with a good road network and public transportation so employees can easily reach the office. Apart from this, courier collection and delivery can easily reach your place. Good transportation ensures that your employees have a work-life balance. This space can help you hire talented employees.
Moreover, parking space in your shared working space should be safe, and parking also shouldn't be expensive. The dearness of parking space can pose a problem for your staff, leading to unimaginable expense.
Visibility
Your business space should be easy to find, as clients can face difficulties in doing business and reaching your location. Moreover, you should also consider that visibility plays a crucial role in the success of your business. If clients face difficulties in finding you, it might be possible that you can miss out on valuable opportunities. Visibility also enhances your brand value.
Size of Office Space
Size is one of the key factors for the better operation of your business. It is essential to understand that you don't need a large space all the time. Understand the size requirement and choose the right space based on your short-term and long-term needs. For instance, a small space can be challenging for your employees and storing the equipment. Your furnished office space for rent should have enough space where employees can take breaks and you can have meetings with the employees.
On the other hand, if the office is large, your employees can feel a lack of motivation, as the office might feel empty due to the large space. It can also lead to higher bill charges, and you need to pay extra money for maintenance.
Reputation of Neighbourhood
The reputation of the neighborhood ensures that your location is safe and popular, so you can fit your broad needs. It can help you improve your reputation and align your business objectives. While choosing a business office for rent, look at the impact of your neighborhood, as cheaper rent might prevent you from grabbing the best deal.
Broadband Connection
In today's landscape, you can't imagine a business running without the internet. So, choose an office space that supports a fast internet connection. Slow and unreliable connections can affect your business in a negative manner. While choosing office space for rent in Saudi Arabia, look that your office has already installed internet. 
Rental Option
Look for a business office for rent that can help you save money. For this, you need to sign a long-term contract and pay some upfront fee.
The Bottom Line!
Business spaces are one of the major contributing factors to business success. So, choosing an office space for rent in Saudi Arabia should be your priority, as it can help you grab the potential deal and hire talented employees. If you are looking for a shared working space, Innovation SA is here to help you. We understand that every business has different requirements and offers cutting-edge solutions.