By Innovation SA on September 15, 2023 in Accounting Services
Starting a business and taking it to the next level is not a cakewalk. At the start, business owners take care of all the tasks due to resource constraints and difficulty finding the right talent to manage companies' financial statements. That's where outsourced accounting services come into the picture. Moreover, there is a common belief that accounting and bookkeeping should be inside the company, but you must have an experienced staff with enough experience. However, companies can leverage several benefits by outsourcing their accounting, like hiring a full-time accountant. Innovation SA is an accounting outsourcing service provider that enables access to trained accounting professionals, helping maximize revenue.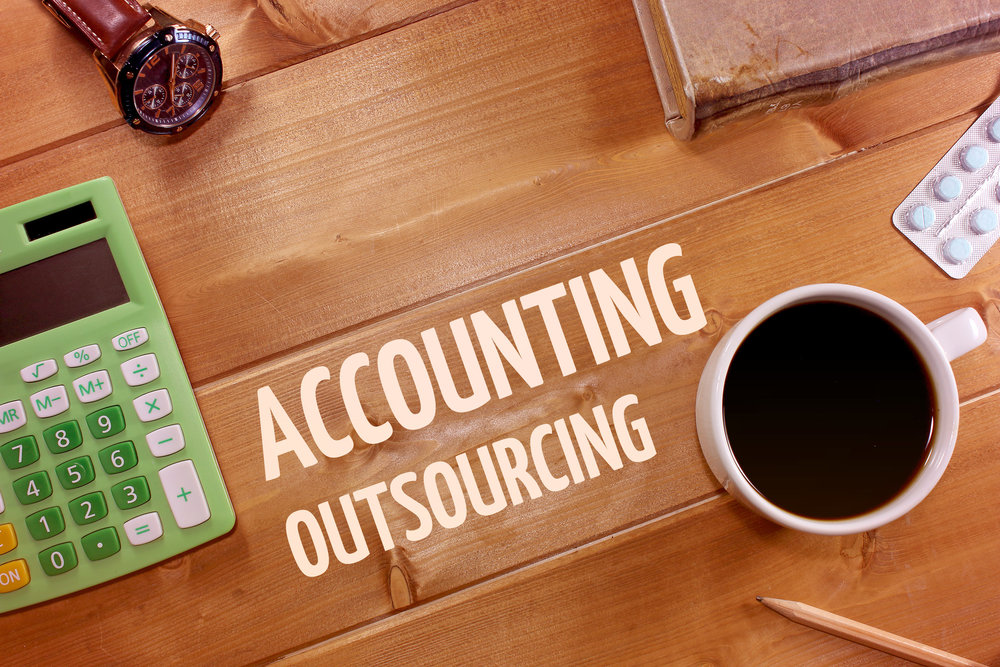 Importance of An Accountant in Your Organization
Accountants are considered one of the key parts of your business to keep your business strong and growing. They help you get answers to questions about cash flow, financial reports, depreciation, etc. Their expertise helps your organization save tax, for instance, when to invest in something or where you can do cost-cutting. Accountants also help you with deadlines, preventing any penalties. However, hiring an experienced accountant is a challenging task. That's where an accounting consultancy services provider enables access to experienced and trained accountants.
How Can Outsourcing Accounting Help Your Businesses?
Save You Money
Whether you are a startup or a middle business owner, outsourcing accounting can be cost-effective in various ways, including strategic preparation of taxes. Considering accounting consultancy services enables various smart decisions: when to spend a big chunk of money, things where you can do cost-cutting, and how to save taxes. The expenditure of many small or startup businesses is high on taxes. Moreover, the money you spend on outsourcing will be an investment, helping you save money in the long run and eliminating the need for salaries and other costs associated with hiring full-time employees.
Save You Time
Startup or small business owners might not have the proper time to manage their finances properly, as too many things are waiting for them. That's where outsourcing comes in. You can consider outsourced accounting services, as it is one of the biggest headaches for business owners. Outsourcing bookkeeping and accounting services offers free time and saves you from hunting for the right talent. Moreover, you can use this time to focus on sales and marketing to scale your business.
Enable Scalability
Every business strives to grow, and accounting becomes more complex as they grow. Hiring an accounting outsourcing service provider can help your company with complex tasks while scaling without establishing an in-house accounting team. It saves you from the hassle of hiring and allows you to scale up or down according to your business needs.
Aid in Increasing Cash Flow
Keeping track of incoming and outgoing money is essential, so it is vital to make a strategy. That's where Innovation SA enables payroll outsourcing for accountants that helps you track the money and find ways to save the money. Moreover, various strategies are crucial, such as cutting operational costs, strategic tax preparation, etc. We manage your payables and receivables.
Eliminate Common Mistake
A startup or small business owner can tend to commit a common mistake that can lead to major losses, and you may find out at the end of the year. On the other hand, outsourcing your bookkeeping and accounting helps you manage them with an experienced and trained professional, preventing any common mistake.
Access to Advanced and Latest Tools and Software
In the ever-evolving world, technology is the core of any business, and so does in accounting. Outsourcing your accounting service enables access to the latest tools and software that might not be affordable in your budget. Moreover, these tools and software ensure accuracy by eliminating mistakes.
Help in Budget and Tax Planning
Budget and tax planning are the popular services offered to the business, so companies can avail the benefits and save tax. With our advanced planning, you can make better investments and get a better return.
Things to Consider Before Outsourcing Accounting
Expertise
If you are outsourcing accounting and bookkeeping services, you should seek expertise with the right qualifications. Innovation SA can help you with financial stability, market reputation, etc.
Competitive Cost Range
When you do payroll outsourcing for accountants, choose a company that can align with your goal to charge for the service. For instance, some charge on an hourly basis, while others charge every month. So, make your decision based on cost-effectiveness.
Data Security
While outsourcing accounting or bookkeeping services, look for a service provider who can ensure your clients' data security. Each transaction must be secure and confidential.
Flexible Service Agreement
Look for a service provider who is flexible and can match your future goals and requirements.
Accounting Services You Can Outsource
Bookkeeping
Tax Preparation
Payroll management
Budgeting and forecasting
Audit support
Concluding Remark!!
A startup or small business has to handle various things to scale and become profitable, and it becomes difficult for a business owner to focus on a single service. That's where Innovation SA comes forward to help you. We are an accounting outsourcing service provider and offer several benefits. Outsourcing your services to us gives you more peace of mind and focus on other aspects to make your clients happy.