By Innovation SA on May 18, 2023 in Translation Services
Saudi Arabia offers a range of employment opportunities across various sectors and industries. The country has been actively working on economic diversification and pulling skilled employees from around the world. There are a lot of job opportunities available in Saudi Arabia. This is why people from around the world are looking to establish their venture or firm in Saudi Arabia. For the flourishing of the business, it is necessary to have robust certified translation services. The power of words is a crucial aspect of efficient communication and it plays a vital role in various professional services.
We, at Innovation-sa, provide the best possible certified translation services. You can get a range of professional translation services ranging from marketing, technical, and medical, to commercial translation. We have dealt with a number of clients within the kingdom and understand that each business differs in nature. Not every company follows the standard protocols. Such companies have our backs, through our tailor-made solutions. In addition to this, we offer a range of other integrated business services.
In this blog, we will explore the impotence of translation services for businesses looking to establish their busnesess in Saudi Arabia.
Understanding Professional Translation Services
Professional translation services refer to the specialized services offered by qualified translators to appropriately and efficiently translate written or spoken content from one language to the other. These services are catered to businesses, ventures, individuals, and government agencies that demand robust translations to bridge the language barrier and streamline communication. 
They process the language expertise and cover a wide range of languages. There is a dedicated team who is skilled and fluent in multiple languages and encompasses the deductive knowledge of the source and target audience. As possess proficiency in translation they assist businesses in connecting with their target audience.
They often provide specialization in specific industries or subject matters. For instance, the business may need different translations, ranging from marketing, technical to commercial. The certified translation services ensure quality assurance in delivering translation and hence assist the business in building robust documentation.
Types of Translation
Human Translation
It is considered to be the most accurate type of professional translation. A human translator takes the document, translate it into another language, and proofreads it to make sure that there are no mistakes. Depending upon the length, the cost of human translation varies. The process involved in human translation can take days or even weeks as per the number of documents to be translated.
Machine Translation
It is a process in which the computer program converts the text from one language to the other. It is often used in the intermediate steps of the translation process. Machine translation is effective when it comes to shorter documents, like product manuals and simple user guidelines.
What Benefits Businesses Can Avial from Professional Translation Services
Professional translation services provide numerous benefits that contribute to effective communication and facilitate business growth. below given are some of the key advantages businesses 
Quality and Accuracy
It ensures accurate and high-quality translations. Best professional translation services have the language expertise and cultural understanding that help convey the meaning tone, and context of content in the target language. Due to this, businesses can avoid form misinterpretations, errors, and misunderstandings arising from inaccurate translations.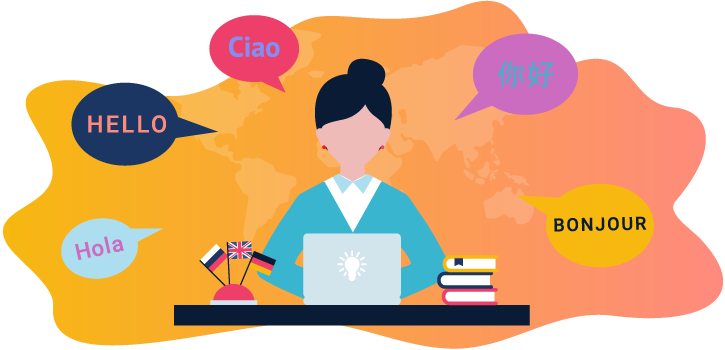 Appropriate Content Delivery
Translators with cultural and linguistic proficiency are well-versed in the nuances and subtitles of both the sources and target language. They understand the cultural references, idiomatic expressions, ad local customs, enabling them to adopt the content appropriately and ensuring that it resonated with the target audience.
Industry and Subject Matter
Professional translators are well-versed in their subject matter due to which they deliver quality content. They are trained linguists who are well-equipped with the training and knowledge required to deliver the required content.
Global Expansion
Communication and traveling are advancing. Due to the advancement of technology, geography is no longer an issue when it comes to establishing a business overseas. somehow, the only stop-gap that arises is due to the language barrier. This is where professional translation services come to the rescue. They provide effective and high-quality translations for business development.
Increased Sales Revenue
Effective translation services can positively impact sales and revenue by reaching a broader customer base. Translation of product descriptions, promotional materials, and sales collateral into the language of target markets helps build trust, engage customers, and derive conversions.
Translation services are crucial for business expansion. We at Innovation-sa, a certified company, provide legal translation in Saudi Arabia. We provide a complete spectrum of linguistic solutions. We are a well-known provider of precise and professional translation services, at the most affordable rates. We are well-versed and reliable in delivering results on time. You can have the best quality translation services possible. Also, we provide a range of quality translation services in Saudi Arabia, from market, medical, technical, and legal, to commercial translation.